Wednesday, 13 November 2019
The FAS will check the price of buckwheat
The service recognizes that the shortage of cereals no
The Federal Antimonopoly service will inspect producers and processors of buckwheat after treatment of the Russian Union of milling and groats enterprises, concerned about the growth of prices for this cereal, the report said service. However, she noted that in all regions where the crap, the situation in the it market is under the control of the territorial administrations of the FAS, cereals deficit is not observed, the facts of violation of Antimonopoly legislation is not revealed. Nevertheless, the service decided to check up validity of increase of prices for buckwheat.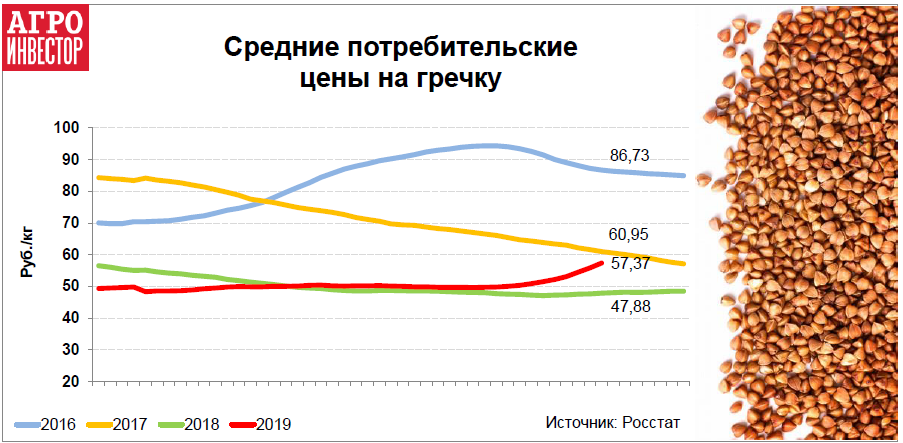 Previously Rosstat reported that in October, consumer prices for buckwheat in Russia grew by 7.3%. However, as previously told "the Agroinvestor" industry experts, the prices simply return to a fair level. The Ministry of agriculture was also noticed that due to the record harvest of buckwheat in 2017 (1.5 million tons) average prices of agricultural producers in 2018 decreased by almost four times, buckwheat in retail also fell. The office assesses the situation on the grain market as stable.
According to the forecast of the Ministry of agriculture, this year's crop of buckwheat will be 750 thousand tons, the analysts say about the production 755-780 thousand t of agriculture. According to calculations of the Institute for agricultural market studies, the production volumes of buckwheat this season will be at 430-450 thousand tons.
Translated by service "Yandex.Translation"
Wednesday, 03 June 2020
Tuesday, 02 June 2020
All news